EndoFound Funded Research by Dr. Ayse Ayhan Receives CHWRF's Top Designation
EndoFound Funded Research by Dr. Ayse Ayhan Receives CHWRF's Top Designation
A paper published in the New England Journal of Medicine Receives Most Impactful Paper of 2017 Award
A research project partially funded by the Endometriosis Foundation of America (EndoFound) and conducted by Ayşe Ayhan, MD, Ph.D., has been chosen by the Columbia Hospital for Women Research Foundation (CHWRF) to receive its award for the most impactful paper published in 2017. The paper, Cancer-Associated Mutation in Endometriosis without Cancer, was published in the New England Journal of Medicine in May 2017.
"I want to congratulate you and your co-authors for this achievement and thank you for the contribution to the field of women's health," said Christopher P. Crum, MD, president of the Department of Pathology Brigham Women's Hospital and president of CHWRF, in a recently released statement.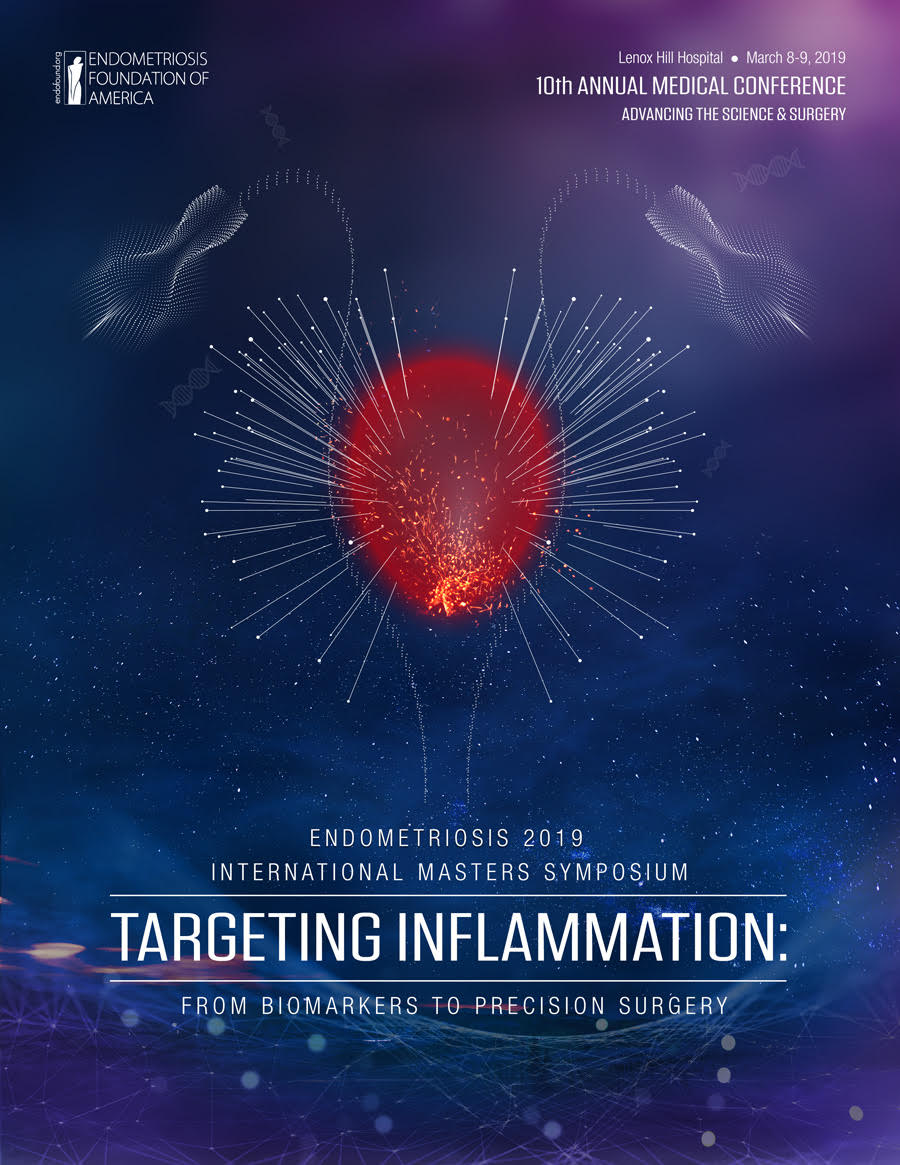 Each year a committee of peers reviews published papers nominated, and it awards the lead authors of the paper deemed to be the most impactful in the field of obstetrical, gynecologic and breast disease.
The history of the award traces back to the Columbia Hospital for Women, opened in Washington, D.C. in 1866 and closed in 2002, to support the health-care needs of wives and widows of Civil War soldiers. The research foundation established by the women's auxiliary lives on and is maintained today by members of the Women's and Perinatal Pathology Division at Brigham and Women's Hospital in Boston, and former physicians who practiced at the hospital.
Dr. Ayhan shares this award with her co-authors: Anglesio MS, Papadopoulos N, Ayhan A, Nazeran TM, Noë M, Horlings HM, Lum A, Jones S, Senz J, Seckin T, Ho J, Wu RC, Lac V, Ogawa H, Tessier-Cloutier B, Alhassan R, Wang A, Wang Y, Cohen JD, Wong F, Hasanovic A, Orr N, Zhang M, Popoli M, McMahon W, Wood LD, Mattox A, Allaire C, Segars J, Williams C, Tomasetti C, Boyd N, Kinzler KW, Gilks CB, Diaz L, Wang TL, Vogelstein B, Yong PJ, Huntsman DG, Shih IM.
EndoFound invites submissions for the 2019 EndoFound Research funding cycle. The program provides up to $25,000 for one year to support researchers pursuing science relevant to the advancement of diagnosis and treatment options for endometriosis. EndoFound is proud to announce that with the 2019 awards, the foundation will have given over $1 million toward research in the past ten years.
Dr. Ayhan received research funding from EndoFound for 2018-2019 for two studies at Johns Hopkins, Maryland:
Dr. Ayhan will be presenting at the Endometriosis Foundation of America 10th Annual Medical Conference – Endometriosis 2019 International Masters Symposium "Targeting Inflammation: From Biomarkers to Precision Surgery" March 8-10, 2019, at Lenox Hill Hospital in NYC. Her presentation is titled Comorbid Malignancies with Endometriosis.